Juno French Lace Wedding Dress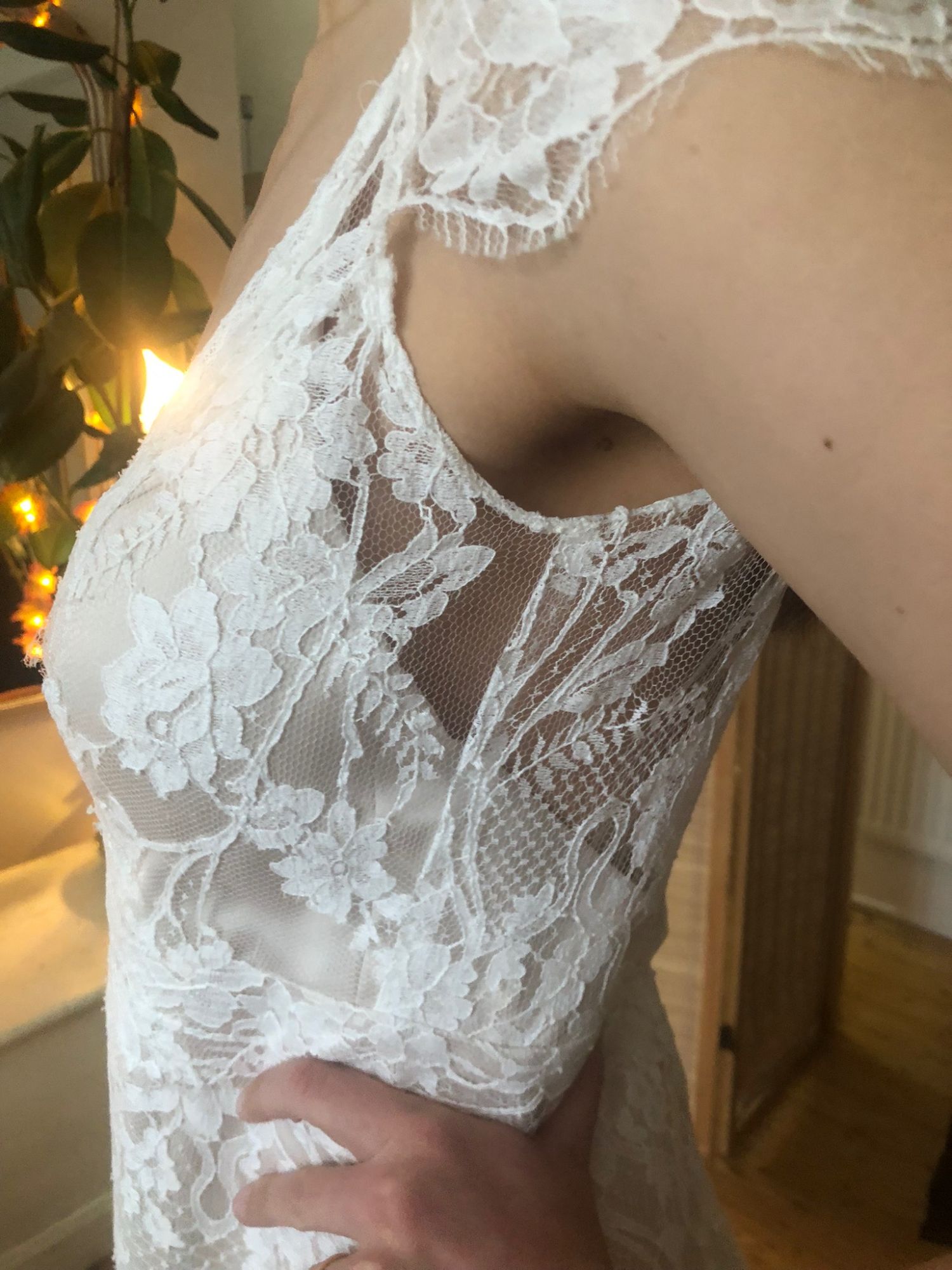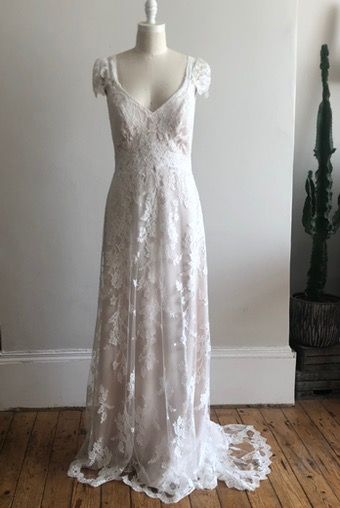 I simply can not get enough of French Lace. I have been using it for many years now and never tire of it.
French lace for a wedding dress is just so perfect. Soft to touch, light and breathable so perfect for either a Winter or Summer wedding.There is just something so elegant yet relaxed about French Lace.The lace is made on traditinal looms and comes from the Calais area. Hence French Calais Lace! The coposition of the lace is mostly a lovely light cotton.
Juno
Juno design has proved to be a popular choice with brides.Its one of those dresses that instantly lights up the wearer with pleasure at the dress fitting.There are so many fine details on this dress. Firstly the Champagne tone under lay allows the lace to be seen in greater relief, so pretty. The waist area still has the waist line band but this is delicately merged into the design with intricate applique work.This is all hand worked and makes the dress appear to flow whilst keeping the lovely waistline fit from having a waist band. The neckline is a gentle sweetheart shape trimmed with lace edging. The back is a plunging V but can be made with the more filled in version of my lace designs.
This design can have alternative colour bases but the Lace remains an off white quite pale tone. It can be teamed with an Ivory background or even a blue or green!
I have toyed with the idea of hand painting a piece of the lace to create a woodland look. It's an option for bespoke. With blues and greens with a little touch of yellow and blush and darker touches for the long stems on this lace deaign. I love how the lace "grows" from a very dense arrea sending stems down to trail towards a more sparse part of the design. Perfect for embelishing with colour!
I offer many options design wise, from the original sample design we can add or change various elements. This gives you an opportunity to have input on your dress design.
Of course pure bespoke working from you ideas is something I also love to offer.
Let's dream on.