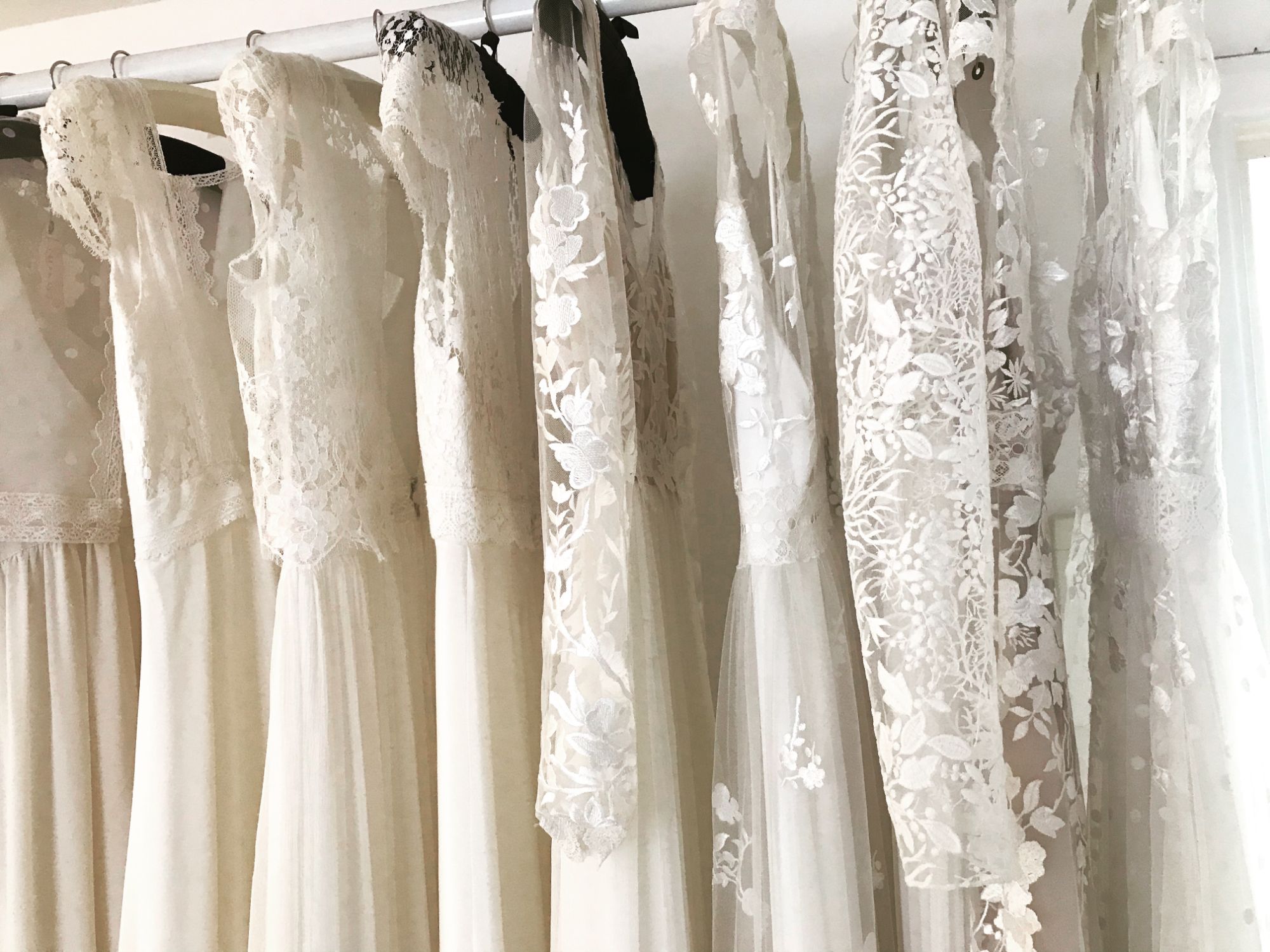 --Wedding dressmaker in London. Firstly, I confess to absolutely loving what I do. I design and make my wedding dresses using the softest of French Laces.I take pride in the quality of how a dress feels as well as looks. Wedding dresses interpreted as cool sophisticated designs.Wedding dressmaker bespoke or from my collection for a truly personal service.
Your dress created slowly and with love. Running a small un-rushed business has its definate advantages. I will make the experience of having your dress made a memory to hold and to treasure. Stress free, good comunication, fun and all the excitement guaranteed!
I have have a wealth of experience that has grown over the years from meeting and designing for many, many brides. I like to see my work as a craft, developing my creativity and progressing my skills.
This is the fabulous thing about what I do, there is always so much more to inspire me. I specialise in bohemian style wedding dresses. I love to design romantic unstructured wedding dresses.
My collection is for the bride who wants a very special unique dress that reflects her style and originality. I have curated shapes from my bespoke designs, shapes that have been tried and tested to flatter and inspire. It has really helped to work directly with my brides. I have learned along the way how to fit and flatter all shapes and sizes.
Studying Fashion Design at a young age and passionate from the start. The creative process of learning a skill and dreaming ideas was a true inspiration. An inspiration that burns still.
I started my bridal business from a few commissions whilst I worked with stylists and costume designers, film and television kept me busy. It was a frustrating experience though. Although I made some really lovely and exciting pieces they were not my designs.
I eventually found my creative home in bridal wear.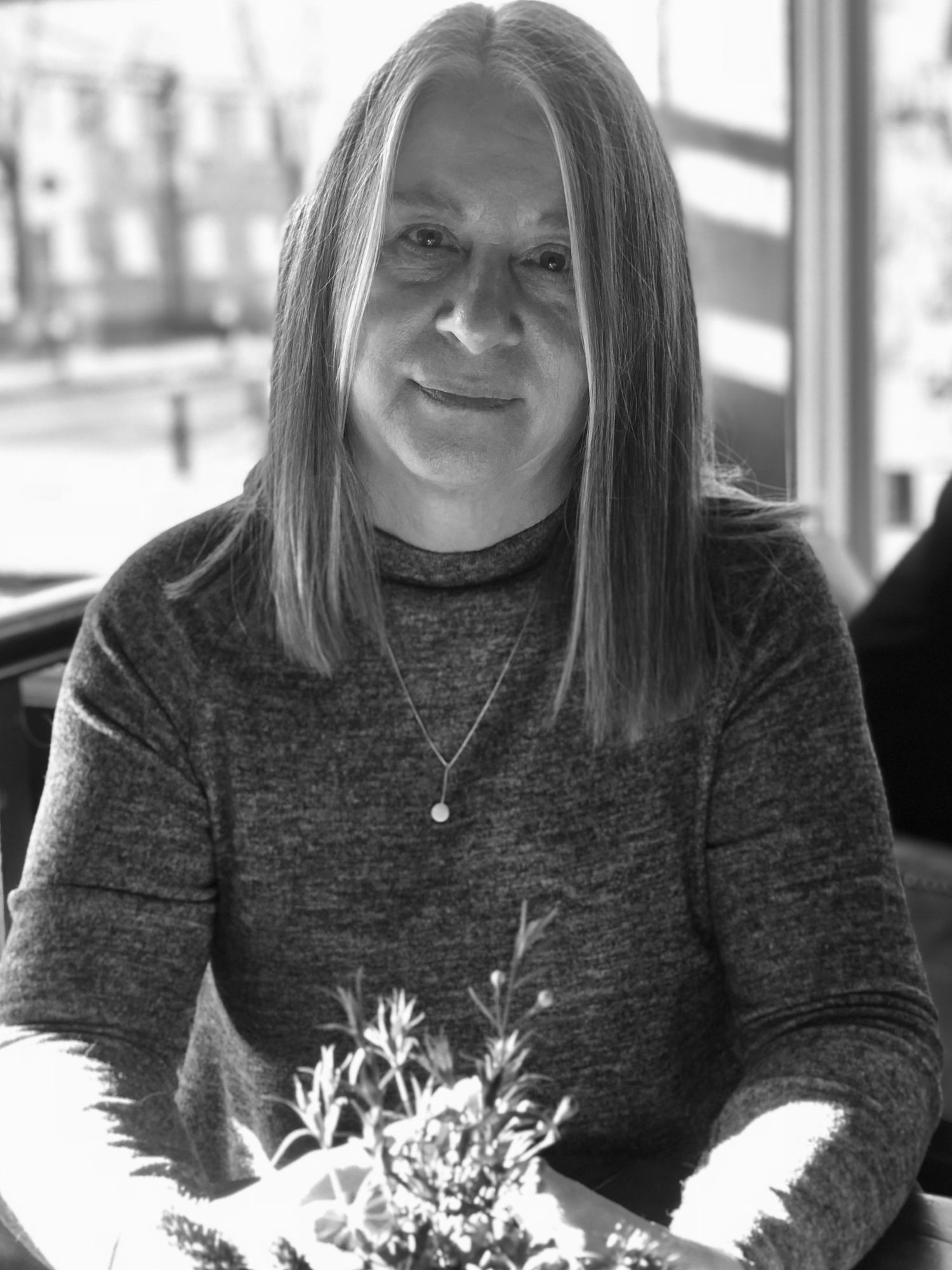 Your creations are pure bliss. I have been following your page, ( instagram also) for years now, and they just keep getting prettier and prettier. They are so clean, so neat, so wonderful and delicate. Is like dressing up for a world made of beautiful pureness.
"If you are contemplating having your special dress made by Dana Bolton please do go ahead. Dana was so kind and really accommodating. I can thoroughly recommend Dana-she created the dress that I had in mind and improved upon it. I was a challenging customer as I was based in the Netherlands and flew to every fitting with Dana: she was extremely flexible and allowed me to schedule flights close together and worked on my dress in-between. She has a great passion for dressmaking. She made my dress beautifully and always gave excellent input. The fit and quality of my dress was superb, I was very much impressed by her professionalism, skill and creativity.
I was overjoyed with my dress and thoroughly enjoyed the special experience. I found it lovely being able to talk to my future husband about the process of making my dress, what steps happened and the choicesI was able to make along the way (whilst keeping the dress a surprise) I also used the opportunity to enjoy London with my Mum and we still talk about the lovely time we had creating my lovely dress, Finally Dana helped me pack my dress ready for flying and waved off a ver happy bride-to-be!"